Guest Blog by Sharon Rief
1. Discuss The First Day Of School With Your Child:
Discuss this big day with your child regularly. Express enthusiasm and excitement at all they are going to learn. Express your own love of learning and discuss how great friendships can develop at school. Boost your child's confidence by telling positive experiences that you had at school and all the things that your child will enjoy at school.
2. Re-Establish School Routines:
Use these last weeks of summer to get into a school-day rhythm. Have your child practice getting up and getting dressed at the same time every morning. Start eating breakfast, lunch, and snacks around the times your child will eat when school is in session. It is also important to get your child used to leaving the house in the morning, so plan morning activities outside the house. Daily Schedule Pocket Charts are a great way to help your child get through their morning and afternoon routines independently.
3. Set Up Playdates:
Many schools distribute phone lists for each class of students before the school year begins. If you have such a list, try setting up group play dates with your child's future classmates. That way, when your child walks into class on the first day next week, they'll see some familiar faces – their new friends.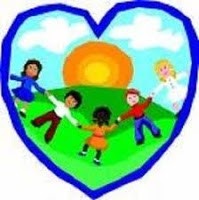 4. Set Up a Time and Place for Homework:
Make homework part of your child's everyday routine. Establish a time and a place for learning at home. It really helps if kids know where they sit down and do homework daily and that it happens at the same time every day. As much as possible, plan to make yourself available during this important time. You might be reading a book or preparing dinner, but be around to check in on your child's progress.
5. Stay Organized At Home:
Designate a spot where school things like backpacks, lunch boxes, and coats always go to avoid last-minute scrambles in the morning.
6. Visit the School and Try Meet the Teacher in Advance:
Many schools encourage the student and parents to visit the campus before the school year begins. This way, they can both become familiar with the location, layout and look of the school. Attend school orientations and picnics if they are available. Look for such areas as the classroom, bathroom and cafeteria. This will be a good visual reassurance for your child and will help you to discuss things about the classroom, grounds, lunch area with your child in advance and during school year. It is so important to meet the teacher in advance if possible. That way, both you and your child will feel comfortable with knowing him or her before class begins. Ask for a copy of the school handbook so that both you and your child know the expectations of the school in advance. Obtaining a class schedule could also help make the transition easier for your child.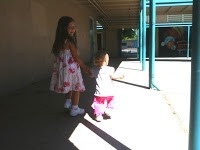 7. Shop together for school supplies:
A big part of the fun of starting a new school year is getting school supplies and this should be a shared experience.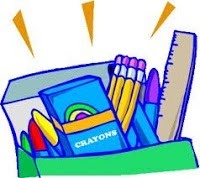 8. Read books about the first day of school.
9: The BIG Day:
On the first day, give plenty of hugs and reassurance but also let go. If you have done a good job of emphasizing all the positive aspects of going to school and you have involved your child in all the preparations, this should be an exciting and fun day for your child and he or she should be very willing to attend. Leave a note in their lunchbox that will remind them that you're thinking of them while they are at school. Show your child around their classroom, where their seat is, and their cubby etc. Tell your child that if any problems arise at school, you will be there to help resolve them and that you will be waiting for him or her at the end of the day and be sure to be on time.
Start building your child enrichment binder today. To download this list as well as other fantastic enrichment activities go to Sharon's page on http://www.teacherspayteachers.com/Store/Creative-Lesson-Plansor follow Sharon at www.facebook.com/teacherresourcesforparents